Brief History:
In 1973, Archaeology and Museum unit was set up in Goa. Thereafter a small Museum was opened in a rented building at St. Inez., on 29th Sept. 1977 and it was opened to public. The same was shifted to Patto on 18th June 1996 and was inaugurated by the then President of India. At present, the whole collection is shifted to the Old Secretariat in Panaji from June 2017.
About the Building:
The Museum is located in the Old Secretariat, a historical monument building, at Panaji, Goa. This building was known as the 'Idalcao Palace' or the Adil Shah's palace. The building also served as the official residence of the viceroys after the Portuguese shifted the capital at Panaji in the 18th Century.  After the liberation of Goa in 1961, this building served as the Secretariat and assembly hall till its shifting in the year 2000 in new premises.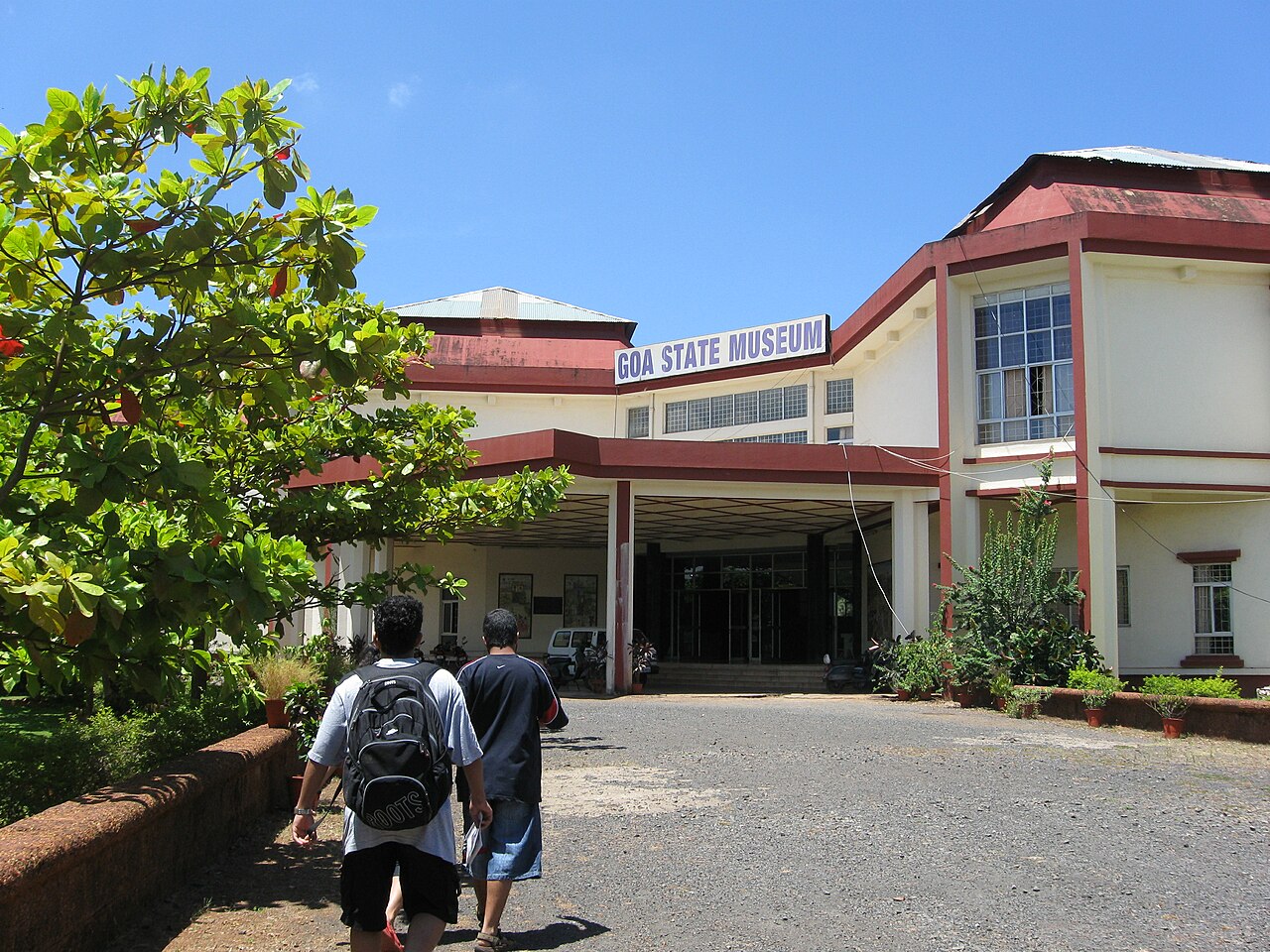 The main aim of Museum is to create awareness among people and educate the masses regarding various aspects of the Goan culture, traditions and society, through the ages, and the galleries are being set up accordingly.
The main objective of the Museum is to collect, preserve and display antiquities of historical and cultural significance to study the ideas, customs and social behaviour of the Goan society.
Vision
Setting up of 'State-of-the-art' State Museum in Goa exploring past, illuminating present with creative programming from exhibition to performance.
Mission
· To expand the collection of antiquities through acquisition, donation and on loan basis.
· To conserve the antiquities by scientific methods to prevent deterioration and degradation.
· To restore it to the original condition.
· To document the acquired antiquities with proper inventory, photography and research.
· To display the antiquities with adequate information.
Expectations from the public:
i) Informing the Museum authorities about antiquities of historical importance in the state of Goa, which can be acquired and preserved by Museum.
ii) Donating a remarkable personal collection to the Museum or offer on sale or on loan for a specific period for public display.
iii) Organizing exhibition of private collections in the Museum premises with the help of Museum staff.
iv) Encouraging students to actively participate in various competitions organized by the Museum.
v) Providing useful practical suggestions for improving the Museum.